Shortly after the Phillies lost their fourth straight game, they found out that they would also be losing future Hall of Famer, Jim Thome.
The Phillies have traded Thome to the Baltimore Orioles, as first reported by CSN Insider Jim Salisbury. In return for Thome, the Phillies will get 21-year-old right-hander Kyle Simon (3.96 ERA at Frederick, Baltimore's High-A affiliate) and 19-year-old catcher Gabriel Lino.
This is a move that makes sense for both sides. Baltimore is in need of a DH, and the Phillies don't have a spot for Thome in their regular lineup, as his balky back prevents him from playing the field.
Interest in Thome piqued following his return from the DL when he hit .333 with four home runs and 14 RBI while DHing for the Phils through a nine game American League road trip.
The 41-year-old Thome came to Philadelphia this past offseason to try and win a World Series, but, at this juncture in the season, it doesn't look like he'll have a chance to do that with the Phillies. Some have suggested that the Phillies traded Thome as a professional courtesy, allowing him to go to contender where he'll have a chance to play regularly.
During parts of four seasons, Thome hit 101 home runs with the Phillies. He has 609 career home runs.
Our Jim Salisbury reported earlier the Phils were in talks, and now FOX Sports' Ken Rosenthal is confirming one of the teams that saw Thome firsthand, the Baltimore Orioles, has agreed to trade for the slugger's services.
The month of June has not been very friendly to the Phillies, and it would be more of the same today as they lost a second straight game to the Marlins 3-2.
COLE GOES FISHING
- So far this season, the Miami Marlins have owned Cole Hamels. In his first two starts against them, Hamels posted an 0-2 record and a 6.00 ERA. Today he looked more like himself.
- In the first inning, Giancarlo Stanton hit a missile out to left field, and it looked like Hamels may be in for another tough outing against the Fish. It was frustrating because the homer came with two outs and the bases empty. Stanton would once again get Hamels in the third with two outs when he doubled to score Jose Reyes and give the Marlins the lead for good.
- Hamels pitched great today. He didn't have a dominant outing with a ton of strikeouts (5 Ks), but he allowed three runs over seven innings. With a modest offensive effort, those type of numbers from your starter are almost always good for a win. Unfortunately, the offense wasn't up to the task this afternoon.
OFFENSE GONE FISHIN'
- Coming into today's game, Mark Buehrle had an ERA north of 5.50 when facing the Phillies this season. He was a pitcher who the Phillies had  hit around in beating him both times he faced them. It seemed as though all the Phils would have to do was show up and do their thing, and a victory would be in the cards. Unfortunately, they didn't show up. It was a lethargic, hapless effort from the bats. It wasn't as though they wasted a lot of opportunities either. They left six men on base, but, despite that number, they really didn't seem to threaten Buehrle all that much. It seemed to me like they weren't in the game mentally and just mailed it in. That's the first time I've gotten that impression from this team in a long, long time. They'd score a run on a sacrifice fly from Shane Victorino and a Hunter Pence home run. They'd strand the tying run on second base in the ninth inning. Not great.
THEY DO REALIZE IT'S THE MARLINS, RIGHT?
- Coming into this series with the Phillies, the Marlins had dropped 17 of their last 21 games. They were in a free fall in the standings. It seemed as though the Phillies could really gain some momentum if they could take two of three or even sweep the series. Now they're trying to avoid a sweep.
- The Phillies are now 9-19  in the month of June. No matter what happens the rest of the way, this month could very well be the one that defines their season. If they get hot after the All Star break and end up missing the playoffs by a game or two, this month will stand out more than any other.
- The Phillies are now just 10-16 against the N.L. East this year. It's cliche, but good baseball teams win against their division. It's something the team has done the last five years, and it's something they'll need to start doing again if they want to make a run at this thing.
NOTES
- During the game today, Jim Salisbury tweeted that the Phillies and Orioles are in serious discussions regarding Jim Thome. As of now, nothing is imminent. But it makes sense for the Phillies to deal Thome, so this something to monitor over the next few days.
- The Phillies are now a season-high eight games under .500. It's the furthest back in the standings they've been since June 2006.
Philadelphia Union face the Houston Dynamo in Major League Soccer action from BBVA Stadium.
Cole Hamels takes the hill for the Phillies today. Can he help turn things around against the Fish?
As the Flyers are wont to do, they today again ditched the player who has been with the organization the longest.
Oskars Bartulis was bought out and sent off the premises with some $500,000 in cash and prizes.
The Wolf and his people changed our lives immeasurably, and for that we will be forever grateful.
So for now, let's pour one out and howl along to his anthem. Sarauj, Oskars.
This franchise needs to make a bold move to escape mediocrity. They need to pick up the phone. They need to call the Lakers.
Ryan Howard continued to test his recovering Achilles tendon as he rehabbed for the second time in as many nights with the Class A Lakewood BlueClaws on Friday. The 32-year-old slugger has been sidelined following off-season surgery to repair the tendon he ruptured in the final at bat of the Phillies' 2011 postseason.
In game action on Friday, facing highly regarded Nationals prospect Alex Meyer, who throws a fastball that ranges from 96-98 MPH, Howard went 1-for-2 with a single and a strike out. Howard played first base for five innings and looked good, moving laterally with no problems and completing the end of three different BlueClaws double plays with ease. The efforts on Friday followed his 2-for-4 effort on Thursday, in which laced two singles, hit a Sac fly and drove in three runs as the Lakewood designated hitter.
Following the game on Friday, Howard told the media that he is slated to return to Lakewood for another rehab game on Saturday, in which he will again serve as the team's DH.
The BlueClaws won Friday night's contest against the Hagerstown Suns by a score of  6-1, behind a strong pitching effort from lefty Ethan Stewart, who allowed just one unearned run in six innings of work, and the hot bat of Chris Duffy (15-game hitting streak), who put the BlueClaws ahead in the 8th inning with an RBI single. Additionally, third baseman Maikel Franco mashed a Josh Smoker pitch into the night for a grand slam that capped the scoring for the 'Claws in the 8th frame.
Following his outing, Howard spoke with a few members of the media and offered up the following quotes…
Howard on playing the field:
"Tonight felt pretty good. You know, foul balls- was able to move laterally, or try to get breaks on balls. Depth perception will probably be the biggest thing, um, getting used to the throws, cutters, sinkers, all that kind of stuff. But, that just comes with the reps."
Howard on what will come next for him:
"I'll be here (Saturday) for sure. That may be it, either (Saturday) or Sunday. And then, move on to the next one…either Lehigh or Reading, one of the two."
Howard on not getting a 3rd at bat in the contest on Friday:
"It is what it is. You know, you go out and play. It's all about, now, just play and working back into it. You don't want to overdo it. It's only the second game. There's still plenty more games to go."
Howard on loosening up gingerly in pregame warm ups:
"That's how I do it regardless. I don't go full blown sprints. Just try and save it for the game. It's just getting loose."
Howard on how it felt playing first base, rather than only serving as the DH:
"It felt good. It felt good. You know, being able to get the reads off the bat. Just seeing double plays and just being a part of the- just getting throws and everything. It felt good."
Howard on being able to bond with the young prospects while he rehabs:
"I mean it's cool to be down and see the guys get a little hyped up, but at the same time, I just tell 'em, 'Hey, we gotta go out there. We gotta go play!' I just try to give them a little bit of knowledge here and there, if they're asking questions and what not. But, I just try to go out there and play and try to win a game."
Howard on being the kind of player that cheers for his teammates and tries to motivate the club:
"That's just me. No matter what level it is, we're out there, we're trying to win games. So, I mean, if you're not then you shouldn't be here. You know, I just try to get the guys a little worked up, get them out there ready to go, trying to win a game."
Howard on whether there's a time table for a return to the Phillies:
"There's no real time table. I mean, just take these games till I feel comfortable. Just continue to get some reps, get in game situations and see where we are from there."
Howard on Hagerstown's Meyer-
"He was pretty good. He had a good fastball, ran it up to about 98-99, had some movement on it. So, he had a live arm. He was pretty good."
Ryan Howard hadn't run the bases in a competitive situation until arriving in Lakewood on Thursday. He hadn't hit in a game that counted. Until Friday, he hadn't fielded at game speed.
That the Phillies chose to allow Howard to play first base one night after he made his rehab debut was a positive sign. Howard in his postgame press conference Thursday said repeatedly that he didn't know what the next step was. He didn't know if he'd play two nights in a row. He didn't know when he'd play the field. He had to talk the "guys upstairs."
Then about 10 minutes later, Lakewood's director of public relations entered the press room and announced that Howard would play first base Friday night.
The Phillies miss Ryan Howard. A lot.
This season has taught us a lot about the Phillies. One lesson is that, despite what WAR may and may not say, a platoon of mediocre first basemen is not equal to Howard. Forget about the strikeouts and the declining slash-lines. The prior notion that a league-average first baseman could produce as much as Howard is simply not true.
Phillies' first basemen entered Friday with a season batting line of .261/.321/.417, with 11 homers and 41 RBI. They had 26 walks to 80 strikeouts.
In 2011, easily the worst season of Howard's career, he hit .253/.352/.484 over the first 78 games, with 16 homers and 62 RBI. He had 41 walks to 88 strikeouts.
Those numbers are nearly identical to what Curtis Granderson is doing this season, and Granderson has been worth 10.8 offensive runs so far, according to Fangraphs. Phillies' first basemen have been worth 1.4 offensive runs.
Howard had five more homers, 21 more RBI, 15 more walks and eight more strikeouts through 78 games than the Phillies' 2012 first basemen. Thirty-one more points of OBP, 67 more points of slugging.
That difference of nearly 10 runs between Howard and the collection of Ty Wigginton, Laynce Nix, Jim Thome and John Mayberry could have come at any time. It could have come in the form of a first-inning three-run homer that allowed the Phils to cruise to a victory they didn't get. It could have come in the form of an RBI single with a runner on third, where Mayberry or Wigginton flew out gently. With how awfully the Phils have performed in close games this season, no single run can be taken for granted.
Howard will return at July 17 or earlier, barring a setback. He is no longer worried about his Achilles', he said Thursday night, only about recovering his timing at the plate, in the field and on the bases. He won't be 100 percent during the second-half of the season, but 85 percent of Ryan Howard is still probably more valuable than the league-average production the Phils have received from first base.
Those prolonged myths about Howard being expendable because his WAR said so… those can be laid to rest.
He's not Joey Votto, he's not Albert Pujols or Prince Fielder or Miguel Cabrera. But he's a difference-making bat who will give you between a .850 and .930 OPS over the next handful of seasons. Whether that's worth $125 million, let's debate it for the 767th time… another time.
Hopefully the first 78 games of the 2012 season explained why we've been foolish to take Ryan Howard for granted.
Bob McKenzie broke the news on Friday night via twitter that Biron inked a 2-year deal worth a total of 2.6mil.
Philadelphia Phillies (36-42) at Miami Marlins (35-40)
Cliff Lee (0-4, 3.72) vs. Josh Johnson (4-5, 3.96)
TIME: 7:05, Marlins Park
TV: CSN
Weather: Lower 80?s, mostly sunny
Media: Twitter and Facebook
After splitting a four game series with the Pirates, the Phillies head down to Miami tonight to take on the Marlins. Cliff Lee will look for his first win of the year yet again, but he'll have a tough time, as he opposes the Marlins Ace Josh Johnson.
Lee is 2-0 with a 2.31 ERA against the Marlins in his career, but just 1-0 with a 4.91 ERA in Florida. The last time he faced the Marlins, he threw a complete game while giving up just one run and striking out twelve.
As for Johnson, he's 5-4 with a 3.68 ERA against the Phils over his career. He faced the Phillies back in April, and couldn't get out of the fourth inning after giving up a season-high 11 hits and 6 earned runs. However, his ERA is under 4 again, and Johnson is a guy that has the ability to shut an offense down on any given night, just like Lee. I'm expecting a pitcher's duel tonight, and hopefully Lee will get his first win of the year.
Lineup: Rollins SS, Pierre LF, Utley 2B, Ruiz C, Pence RF, Victorino CF, Polanco 3B, Mayberry LF, Lee P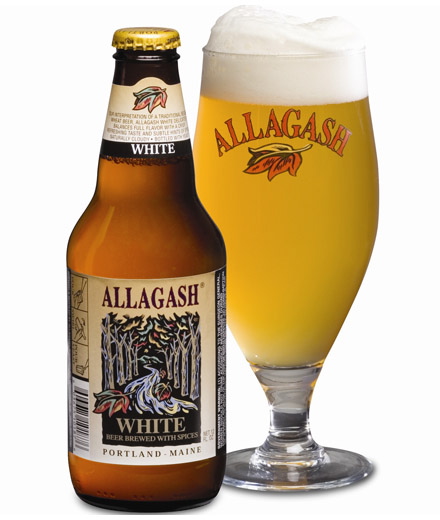 Your Gameday Beer – Allagash White
This is a really good beer that is fortunately becoming more widely available around the country. The White name lets you know it's a Witbier – way better than the more ubiquitous Blue Moon or Hoegaarden. It has citrus wheat flavors along with some strong fall scents like pumpkin, cinnamon, and nutmeg which make it a great late summer ale. It is refreshing and smooth and very enjoyable to drink. It pairs well with a sweet chicken dish like Hawaiian or teriyaki style. – By Brian
GO PHILLIES!
The Phils travel to South Beach for a three game set at the Marlins' new digs.
As we've already established, the UFA stock on defense falls off a cliff after Ryan Suter and Matt Carle. It's why the Flyers are in a pretty awful position right now — it's either pay a lot of money for Carle or see him move elsewhere, a position the team probably can't afford.
We've already looked at Filip Kuba as a possible option on defense. Now, let's look at what could be a brighter option: Panthers defenseman Jason Garrison.
Garrison is all but gone in Florida, where fans at Litter Box Cats are preparing his exit. Why's that, exactly?
Well, it all comes down to money. Garrison had a great 2011-12 season and will command far more than the Panthers are able to afford, barring a hometown discount that LBC says is highly unlikely. (It's the Panthers, ya know?)
But who the hell is Jason Garrison? He's certainly not a household name around the NHL. We'll let LBC explain for us because they know him far better than we.
After a season in which he shattered his previous point totals and tied the club record for most goals by a defenseman in a season (16), Garrison cemented his status as an important fixture on the blueline for Florida, and the club clearly was a different one without him on the ice.

Garrison's impact on the powerplay was very apparent, and his chemistry with the newly-acquired Brian Campbell gave the Panthers an impact pairing on both ends of the ice. When Garrison missed some time during the Panthers playoff series against the New Jersey Devils in the Eastern Conference quarterfinals, the Panthers clearly lacked an option to replace him both defensively and on the man advantage, and both fans and teammates were relieved when he returned during the series to bolster the Cats when they needed it most.
He was a top-pairing defenseman for the Panthers this past season. He sports a heavy shot from the point which can help on the power play and he can chip in on the penalty kill as well. He's used to taking on top competition and while he was sent out in the offensive end of the ice more often than not under coach Kevin Dineen last season, he's good enough that he could probably take on tougher situations than he saw a year ago with success.
He's a great puck mover and has solid size, but some scouting reports knock him for not always using that size to his advantage on the defensive side of the puck. (Ut oh, that sounds like a certain No. 25 in orange… )
All things told, Garrison would be my option should the Flyers miss out on Carle. He's on the younger side at 27-years-old, he's gradually improved in each of the last few seasons and he won't command the kind of money a lot of these other guys will. He's only played 190 games in the NHL — that's a strong bargaining point against him.
He's getting a big raise from somebody on July 1 — but around $5 million per year could be feasible (and yes, that shows just how expensive getting defensive players on the UFA market can be). I'd expect him to get less than Dennis Wideman money, but not necessarily too much less than that thanks to the bidding war that will likely spring up around him on Sunday.
A solid defensive player who can eat minutes against the opposition's best while chipping in a decent amount of offense, Garrison would be a really solid addition should the Flyers fail to re-sign Matt Carle in free agency.
The Flyers announced today that recently-retired Ian Laperriere has been named Director of Player Personnel. In a statement, Paul Holmgren described exactly what Lappy will be doing in the job.
"We are pleased to add Ian to our staff as Director of Player Development," Holmgren said. "Ian will work closely with all of our young prospects in the system from skill development to fitness to nutrition. We feel that Ian's experiences and enthusiasm for life and the game of hockey make him the perfect man for this important role."
It's basically the same role Laperriere has served for the last two seasons while waiting for his contract to end and retirement to become an official reality. He's worked with young players in a similar role over those last two seasons, although not with the official title thanks to the fact that he was still technically on the team. Definitely seems like it's a good fit for everybody.
"It's a job that suits me well," Laperriere said. "It's one of those jobs that you need a relationship with the young guys and you need to have some experience, and I think I have both. I've always been able to relate well with anybody, from 18 year old kids to 40-year-old veterans — it's always been one of my strengths, so I'm going to use that with these young guys. I'll do the best I can to help all our prospects be successful. It's a challenge for me and I'm looking forward to it."
Good for Lappy and good for the Flyers. It's nice to see him sticking around the organization post-retirement.
We are less than 48 hours away from the opening bell sounding for free agency in the NHL, and the Flyers have yet to reach a pact with Matt Carle.