Another classic Eagles-Giants encounter. Eli Manning drove New York down to Philadelphia's 36 for a 54-yard field goal try, but Lawrence Tynes missed it — twice! The Birds fly to victory.Full recap on the way, but phew, that was close.
For a football team that owns a 2-1 record, there certainly hasn't been a great deal of positive press about the Eagles over the past week, nor much chest thumping among the good citizens of Philadelphia. Last week's beatdown in Arizona took the wind right out of our sails, while erratic performances that have produced 12 turnovers and a pair of one-point victories have resulted in a whole lot of second guessing.So it would be fair to say the Eagles are not a very convincing 2-1. Is this a first-place squad capable of a deep playoff run, or a mistake-riddled bunch that can't get out of their own way? I think it's still too early to tell.That will no longer be the case after tonight. How the Birds respond to the wild inconsistencies of the frst three weeks — in prime time, in their building, against a divisional foe, the reigning Super Bowl Champions — should provide some much-needed context to the month of September, and indicate which direction the compass is pointing the rest of the way.
What a season for Cole Hamels.
He was clearly one of the few bright spots for the entirety of the year in Philadelphia, and that continued today as he fanned eight over seven innings in the Phillies 4-1 win. The victory gave him 17 on the season, a new career high. And with those eight strikeouts, he reaches 216 for the season, also a new high.
It's been a season of lows for a Phillies team scratching to stay above the .500 mark, but Hamels has been a constant bright spot. Can you imagine if the Phillies had not signed him at midseason? Phillies fans would be freaking out as the season comes to a close. At least the fans can rest easy that he'll be here a long time.
Carlos Ruiz had three hits and knocked in his 68th run of the season. Hamels was the MVP of the pitchers, Ruiz obviously the MVP on the offensive side.
Domonic Brown didn't have any hits, but he did knock in a run and showed off his arm as he gunned down Giancarlo Stanton at home plate.
Now the question becomes, can the Phillies finish the season over .500 as they play the final three games in Washington.
Today marks the five-year anniversary of Winston Justice's first NFL start. Eagles fans can only pray the Giants don't observe the occasion.With Tra Thomas ruled out for Sunday Night Football in New York in 2007, Justice was plugged in at left tackle. Nobody could have predicted exactly what happened next. Donovan McNabb would get sacked 12 times in one game — six of those by Osi Umenyiora alone — as the second-year offensive lineman turned out to be as effective at protecting the quarterback as a drive thru. Philadelphia lost 16-3.Back to 2012. With Jason Peters already on the shelf, and King Dunlap nursing a hamstring injury for the second week in a row, the Eagles are down to their third left tackle heading into tonight's tilt with the G-men. Jason Pierre-Paul must be licking his chops.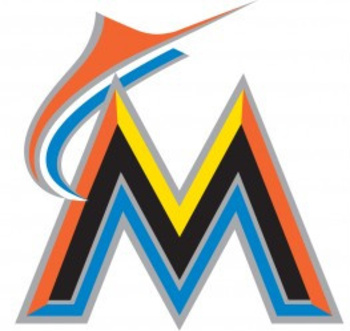 Philadelphia Phillies vs. Miami Marlins

Time: 1:10 PM, Marlins Park
TV: PHL17
Weather: Partly Cloudy, 80
Media: Twitter and Facebook
Just four games remain for the Phillies this year and they need this one if they want to make the push for a .500 season.
Funny how quickly things change. It feels like just yesterday we were celebrating a playoff berth, then a World Series title, then another trip to the Fall Classic. The Phillies have fallen on hard times, but it's no time to abandon ship. Just remember you'll be pining for baseball in about a month, so soak it all in now while you still can.
It will also be the final time you'll see Cole Hamels on a mound until 2013. It's a joy watching him pitch and I think I speak for many when I say it'll be nice having him around for the long haul.
After last night's long one in Miami, I'm sure the players will be swinging early and often, so watch for Hamels to go deep.
Your Gameday Beer – Great Lakes Oktoberfest
The tasty beverage is from Ohio but is available around the northeast and midwest, winning several brewing awards in the past ten years. The beer brings it at 6.5%, but is so tasty that you wont recognize the alcoholic content. Enjoy.- Pat Gallen
GO PHILLIES!
For as great as he was on the field, it's not been uncommon over the past week to hear former teammates and members of the local media refer to Brian Dawkins as an even better person than he was a football player.This story, published on Friday over on 6ABC.com, only adds to that impression.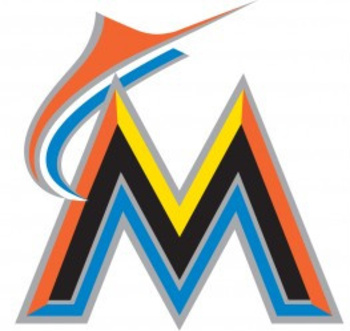 Philadelphia Phillies vs. Miami Marlins

Time: 7:10 PM, Marlins Park
TV: CSN
Weather: Partly Cloudy, 80
Media: Twitter and Facebook
Ryan Howard is officially out for the remainder of the regular season due to a broken toe he suffered when he dropped a lead pipe on it in the on-deck circle; the one he swings as he prepares for an at bat. That adds more injury to injury and insult, a terrible way to end a season for a guy who struggled to get it going after being sidelined several months following achillies tendon surgery.
The broken toe will not affect his offseason workouts as he prepares to come back and be the Big Piece of old in 2013. The Phillies will need that as he'll be in just the second year of a contract paying him $25 million.
As for tonight's matchup, Roy Halladay makes his final start of the season against Ricky Nolasco.
Darin Ruf makes his first ever start at first base.
Your Gameday Beer – Weyebacher Imperial Pumpkin Ale

You wanna get popped? Weyerbacher Pumkin Ale will getcha. It's 8.0% ABV, but pours a beautiful reddish-orange color, so it's a deceiving redhead. Lovely, but will punch your face. It's another pumpkin beer with a heavy allspice presence, which is a bit too much for my liking. However, it's one of the best . – Pat Gallen
GO PHILLIES!
We're not at Adirondack Phantoms training camp in Voorhees this Saturday, but if there's one story that's emerging from the halls of the Flyers Skate Zone during Day 1, it's clearly that Flyers pest Zac Rinaldo wants to become more than just Flyers pest Zac Rinaldo.
Hmm, this sounds familiar.
Via PhiladelphiaFlyers.com on Saturday:
"For me I want to build my confidence and just play hockey while I'm with the Phantoms," Rinaldo said. "I want to keep things simple… I'm going to take [playing in the AHL] as a positive and use it as an opportunity to become a better hockey player because that's what I want to do."
And from 2011, via The Hockey Guys:
"Maybe show off my skills a little more (this year) because I haven't really been doing that at all," Rinaldo said earlier this summer at Developmental Camp. "They're there; I just really haven't brought them out."

…

"It sucks, it really sucks (when people view you as only a fighter), every one busts my balls all the time," Rinaldo said. "Put me on the first or second line for a couple games you'll see a different player."
Rinaldo seems to be spinning the exact same message he did a year ago. He wants to be viewed as more than a fighter. That he has actual hockey skill that can benefit the Philadelphia Flyers.
To their credit, the Flyers seem supportive of Rinaldo's desire to turn himself into a complete hockey player, and unlike years prior, he'll likely get more of an opportunity to improve with the Phantoms at the start of this AHL season. He'll have the chance to play a much larger role than perhaps he ever has at a high-level of competition — certainly at a professional level.
Rinaldo seems to be setting his focus on a penalty killing role, which in a weird way makes sense if he can possibly keep himself under control. The penalty kill is a grind and Rinaldo has the attributes of a grinder. He can skate, too, which certainly helps his case.
But this all still comes down to one thing: Can Rinaldo keep himself under control? It's the exact same question that faced him a year ago, and our answer is still exactly the same: We'll believe it when we see it.
Rinaldo was the most-penalized player in the Ontario Hockey League in both 2008-09 and 2009-10, his last two Major Junior seasons. In his first pro season with the Phantoms in 2010-11, he had 331 penalty minutes in 60 games — over five minutes a game. He finished just three minutes behind Albany's Pierre-Luc Letourneau-Leblond, but PLL played four extra games than Zac.
With the Flyers a year ago? Here's CSNPhilly.com's Tim Panaccio today, summarzing Rinaldo's 2011-12:
Rinaldo, who came to the Flyers as a ticking time bomb two seasons ago, had made enormous strides to harness his on-ice anger into doing positive things. Seldom did he fly off the handle last season.
Not exactly. Rinaldo may not have been as reckless as he once was, but that's not exactly a tough feat considering his past. In 2011-12, Rinaldo was suspended once for a hit against the Red Wings and was fined on two other occasions, both after the same February game against New Jersey.
Not the laundry list of infractions he had seen in years past, sure. But while he may not have needed attention from Brendan Shanahan all that often (at least comparatively) last season, Rinaldo still finished the season with 232 penalty minutes. Again, much like 10/11 in the AHL, the only reason he didn't finish in the league lead was because Derek Dorsett of the Columbus Blue Jackets played 11 extra games and finished three minutes ahead of him.
A player at or near the top of the league's PIM leaders is not an under control hockey player, nor is he a player making "enormous strides" to get himself under control. It doesn't matter which way you slice it.
Rinaldo can say he wants to be a complete hockey player. Peter Laviolette and Terry Murray can say how they believe he has the ability to become a complete hockey player. But as long as he's in the running to be the most penalized player in the entire league — regardless of what league that is — it's really hard to buy what Zac Rinaldo is selling. I'll believe it when I see it.
Think Mike Vick will be under pressure to perform on Sunday night?He'll probably be under even more pressure from a Giants defense that's given him considerable trouble over the last two seasons.It's time for Vick, Reid and Mornhinweg to show what, if anything, they've really learned.
This is a game many inside the Penn State program have had circled on their internal calendars since the summer, and for good reason. Seemingly hours after the NCAA announced that picking season on Penn State players was open to all other programs, a team of coaches representing Illinois made their way to State College to see if they could get any Penn State players to switch Big Ten Leaders Division allegiances.
In a perfect world, Not Chase Utley is a seasoned third baseman. Not Chase Utley is a right-handed bat who can hit for power. According to Ruben Amaro, Not Chase Utley almost certainly is not Chase Utley.The Chutley experiment at third base seems to have ended before it ever really got started, with the Phils' general manager admitting nobody is quite comfortable with that idea after all. Sure, maybe the career second baseman could make the switch, but how could we ever know for sure, especially in time for 2013?I mean, I guess they could play him there over there for the last five games. Yeah, that doesn't sound desperate at all.
For the first time since 2006, the Philadelphia Phillies will not play meaningful baseball in October.That statement might have come as a shock to the senses before the season began, but writing it feels like little more than a formality. Even as the Fightins were fightin' their way back into the Wild Card picture, there was never truly more than a reserved optimism about their playoff chances.The reality was, and has been for a long time, that they were simply too far out of the race barring the equivalent of a miracle.
The 2012 campaign will likely reach its meaningful end this weekend. Things could wrap up as early as this evening.Here's the situation: If the Phillies lose, they are mathematically eliminated from postseason play. If the Cardinals win, same thing. If both the Phillies and Cardinals lose, you guessed it. That's what happens when you're six back with six to play. In this weekend's Ryder Cup, they call that "dormie," ladies and gents.
According to a report in the National Post, Ed Snider would be an integral part in managing and operating the proposed 20,000 seat arena in Markham, a northern suburb of Toronto. Global Spectrum, Snider's former company that he later sold to Comcast-Spectacor, a corporation he now chairs, has agreed to a partnership with the arena.
For some time now – at least since 2008 - rumors have pointed to the NHL adding a second franchise to the Toronto area. Now, with plans to build an arena progressing, the group has announced business partnerships with two of the most influential owners in the NHL – Ed Snider and Jeremy Jacobs.
While Graeme Roustan, former head of Bauer, denies that the partnerships are designed to curry favor with the NHL, the pieces are all there to suggest a strong push for another NHL franchise in the Toronto area is on the horizon. With the Chairman of the NHL's Board of Governors – Bruins' owner Jeremy Jacobs – as well as Ed Snider signed on, there are considerable ties between the Markham arena and the NHL's decision makers.
From the Post's story:
Snider is chairman of Comcast-Spectacor, and a subsidiary, Global Spectrum, has been enlisted as an adviser for planning the arena in Markham. If the building is approved by city council, Global Spectrum will manage and operate it.

[...]

At least two Markham councillors have claimed local representatives have met with NHL commissioner Gary Bettman, though. One of them, regional councillor Joe Li, told the National Post in April: "Spending that kind of money just for culture and entertainment? Come on. We won't even break even."
For pretty obvious reasons, any intention to bring another NHL team to Toronto will not be served by publicly lobbying for one before ground is even broken. But at this point, a second team in Toronto just makes far too much sense.
Weapon X is now getting the official X-Men treatment thanks to the fine people at Marvel Comics.The above poster, created by Marvel artist Jorge Molina, will be distributed to Eagles fans as they enter the stadium prior to Sunday night's Eagles-Giants game and the ceremony to retire Brian Dawkins' No. 20.Full photo inside.